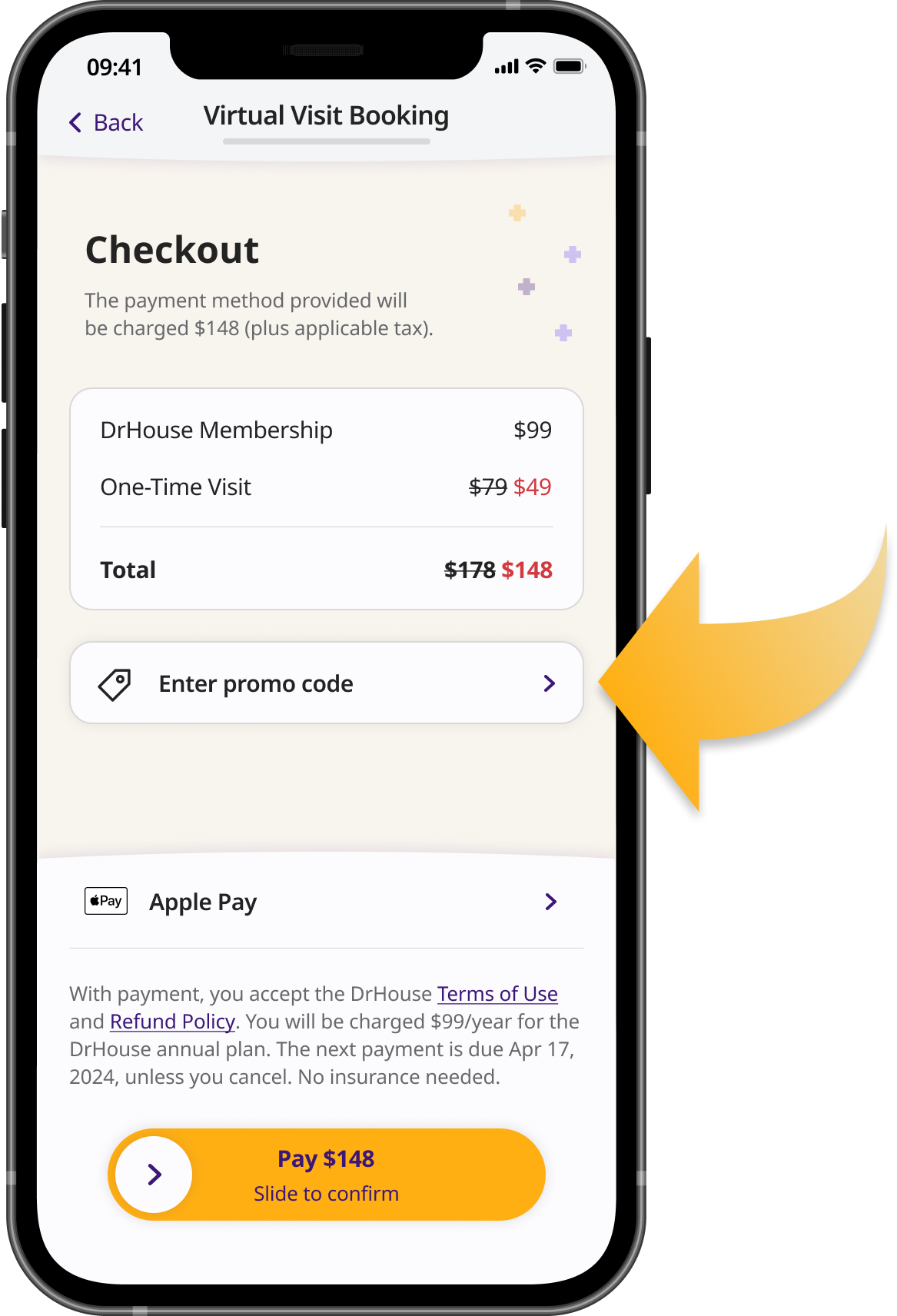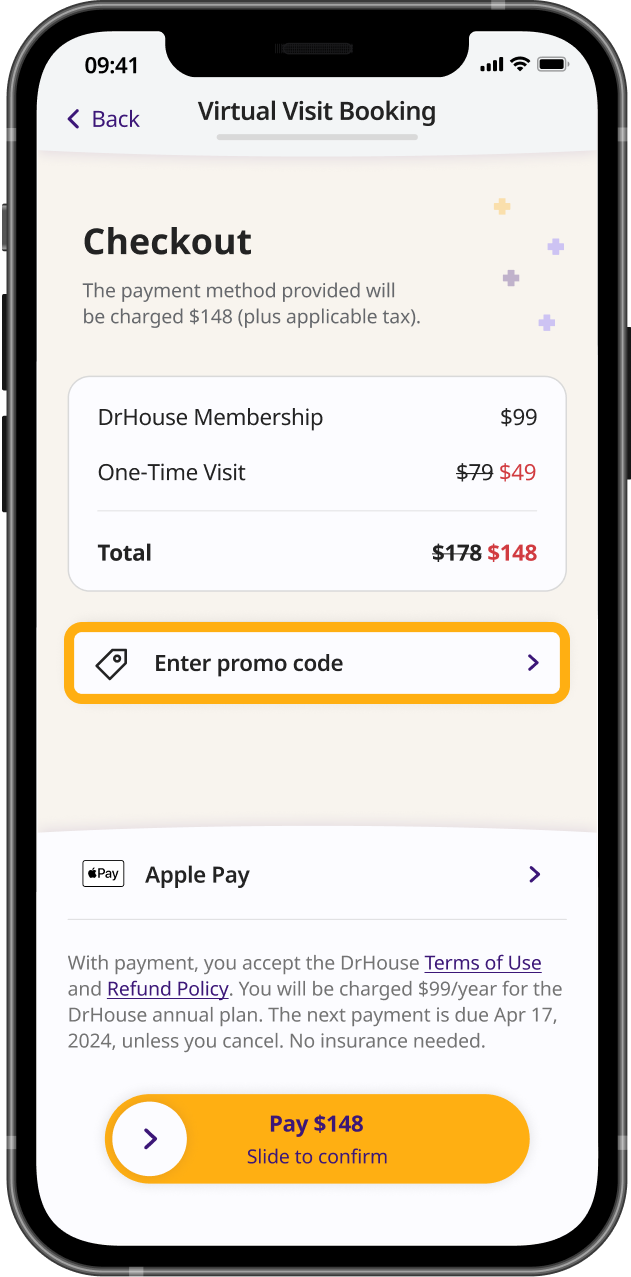 STEP 2
Click on the Enter promo code button at checkout
Please check our social media for a promo code, or browse our website to find one.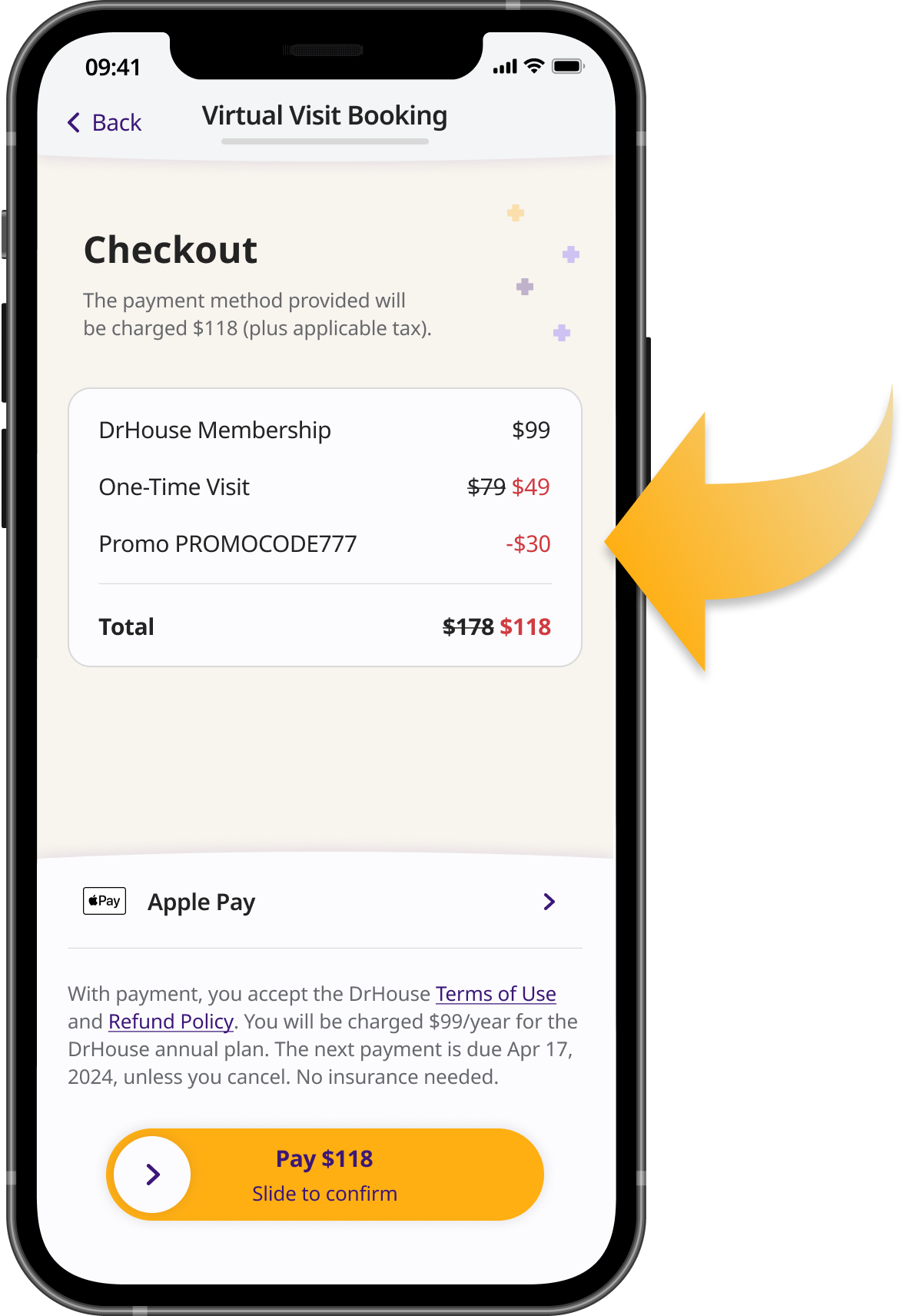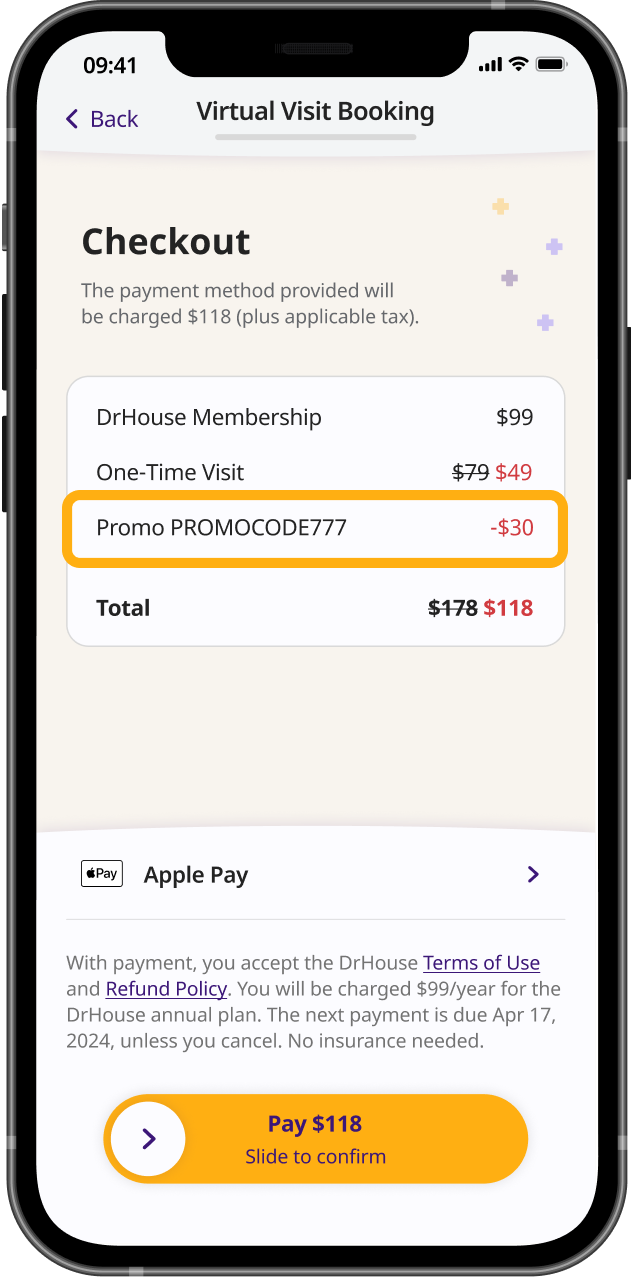 STEP 4
Check out with your promo code
You can see your used promo code at checkout. You can use only one promo code at a time.
¹Having a visit does not guarantee a medication will be ordered or refilled. It is clinicians' professional decision. DrHouse providers do not prescribe or refill controlled substances via virtual visits. ²Your provider may recommend follow-up care, including additional services that may not be included in visit price.
Frequently asked questions
Can I use refer a friend promo if I have had a visit?

If you have made a purchase, then no. Refer a friend promo code is for new users. However, you can refer more people to DrHouse and earn DrHouse credits.

Can I use multiple codes at the same time?

No, only one promo code can be applied per transaction.

Can my friend invite more friends?

Yes. After signing up, They will receive a unique promo link to refer friends to the platform and earn DrHouse credits.

Will my friends promo link expire over time?

No, the promo link is unique and is only related to your friend's account. It will not change over time.

How can my friend use my promo link?

Your friend has to sign up using your promo link.

Will my subscription auto-renew?

DrHouse membership will auto-renew unless canceled by the user. If you cancel your subscription, you can access your membership features until the end of your current billing period.

How do I manage my subscription?

You can manage your subscription from the Account settings under the Membership section.