About DrHouse
We are providing the fastest and most convenient high-quality virtual doctor visits in the U.S.
On-demand virtual visits
24/7 care assistants
Prescriptions as needed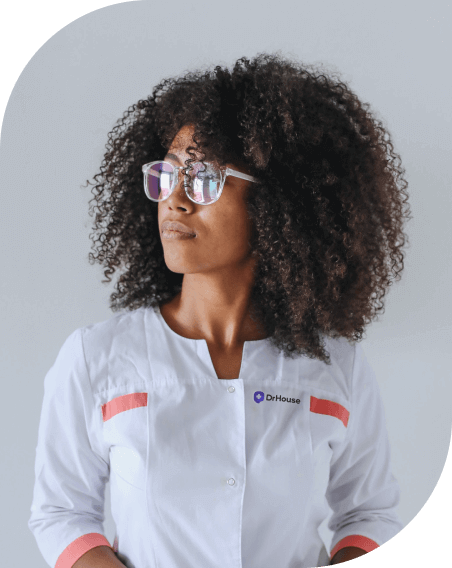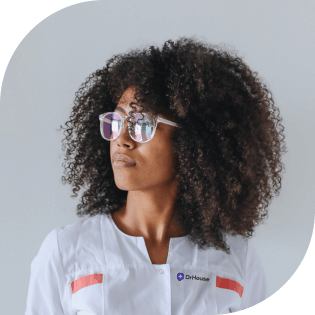 We are building the future of virtual healthcare where people do not have to leave their homes while being ill or injured to get treatment.
Available 24/7/365
You do not have to wait hours, days or even weeks to get help from the best medical professionals.
You can talk to board-certified clinicians from the top U.S. medical schools in 15 minutes or less, renew your prescriptions and talk with our care assistants 24/7.
Without Compromises
We are combining world-class clinicians with the latest technology to provide a seamless healthcare experience wherever you are.
At DrHouse we offer comprehensive, cost-effective, and high-quality on-demand care. Insured or not, we will help everybody in need without any unexpected costs. Our team strives to provide the fastest, the most convenient and the most cost-effective healthcare service.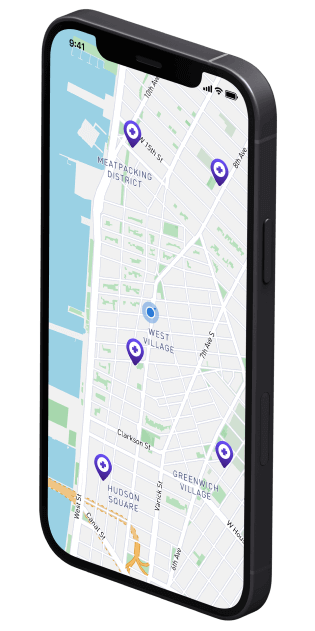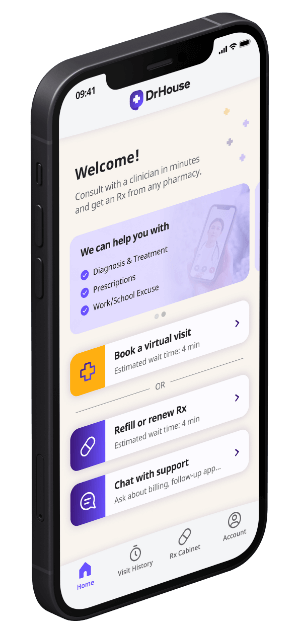 DrHouse in numbers
AVG. DAYTIME RESPONSE TIME
2 minutes
AVG. NIGHTTIME RESPONSE TIME
10 minutes
AVG. PROVIDERS EXPERIENCE
15 years
SERVICE AVAILABILITY
24/7/365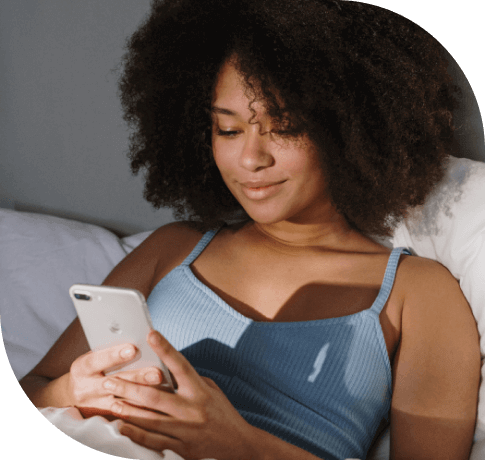 Our services are designed to offer a reliable solution to urgent healthcare problems, solving them in a fast, secure and an affordable way.
Available in 50 states. No insurance needed.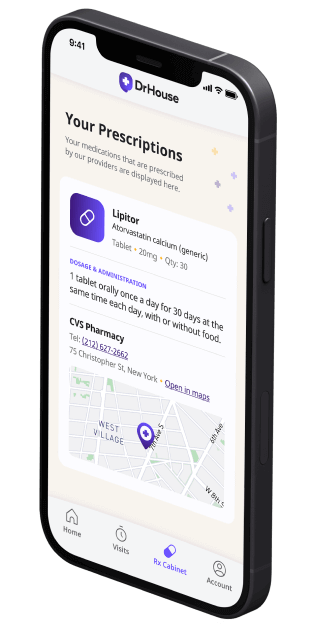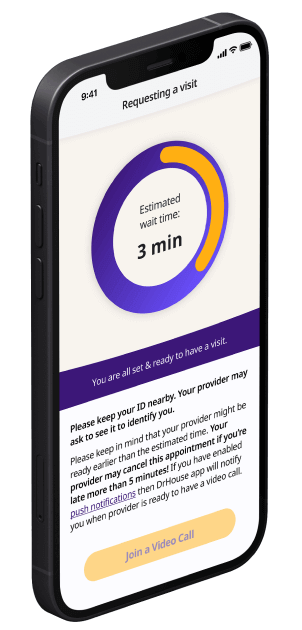 Our mission
Break down the barriers of traditional medicine and provide transparent, convenient and effective treatment. In today's fast-paced world, we value people's time and freedom.
Nowadays, you can easily have food delivered to your door or order a taxi in minutes. Why can't access to healthcare be as easy and fast? The current world is increasingly moving towards digitalization. We believe that with our technology and our world-class team, we can help people get revolutionary healthcare that is just a few taps away.
We have three main distinguishing points - cost, access and efficiency, which inspire us to change the world and create a new generation of behavioral habits in the medical culture.
Our team brings together visionaries in healthcare, technology, data science, clinical expertise, consumer behavior and more to transform the healthcare experience.
We are always searching for highly motivated, friendly and helpful people who want to join our team.