Men's Health
at your disposal
Skip the unnecessary waiting room, see a board-certified clinician now.

On-demand
virtual visits
24/7 care
support
Prescriptions
as needed
WE CAN HELP YOU WITH
Sexual health

Sexual health

Treatment Prescriptions

Erectile dysfunction
Premature ejaculation
Chlamydia
Gonorrhea
Genital herpes
Syphilis
Penis or testicle problems
HPVs and genital warts
and more…

Hair and skin care

Hair and skin care

Treatment Prescriptions

Allergies
Hair loss
Dandruff
Rashes
Itching
Acne
Lice
Cold sores
and more…

High blood pressure

High blood pressure

Treatment Prescriptions

Metabolic syndrome
Dementia
Memory troubles
Headache
Fatigue
Confusion
Cholesterol
and more…

Bladder issues

Bladder issues

Treatment Prescriptions

Urinary incontience
Urinary retention
Urinary pain
Bladder leakage
Blood in the urine
Prostate problems
Cloudy urine
and more…

Minor sports injuries

Minor sports injuries

Treatment Prescriptions

Sprains
Knee injuries
Strains
Back/waist injuries/pain
Elbow injuries
Sciatica
Hip injuries
Shoulder pain
Athletes's foot
and more…
24/7 Personal Care
Consult with a clinician in 15 minutes, refill an Rx or chat with our care assistants.
Affordable & Convenient
See your cost upfront and get treatment for hundreds of different conditions.
No Insurance Needed
No insurance? No worries! Our board-certified clinicians are at your reach.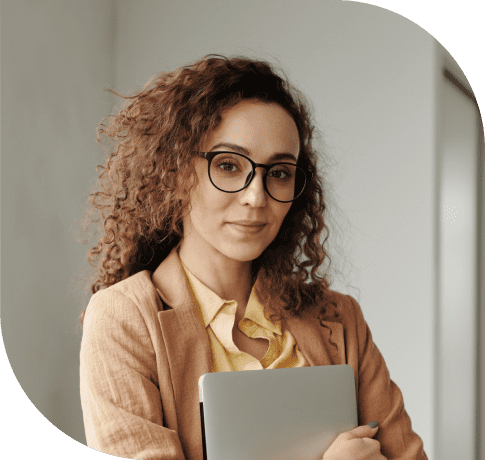 World-class care team
All of our clinicians are board-certified and trained in the top U.S. medical schools.
Our providers are qualified to diagnose and treat a wide variety of non-emergency conditions.
We approach patient care with the best clinical practices to provide personalized treatment.
See why people turn to DrHouse...
Lifesaver
I'm so grateful that I found this app. I know they have a launch special right now and all visits are free, but what an amazing...
Jessica E.
AMAZING!!
It was a great overall experience! It literally took me less than 5 minutes to speak with a doctor!
Emma D.
First time user
Doctor was very attentive and listened to what I told her. I hope they will start delivering medications soon...
Anonymous
Definitely using...
I appreciate the doctor and the excellent care she provided me. I would recommend her and this service without hesitation.
Anonymous
Good start
I have had 2 visits so far for my chronic condition, you can't get same doctor but overall it's great!
Lando M.
Got my prescript...
It was a very positive experience. Wait time was less than 5 minutes and got my prescription in 15 minutes!
Harry C.
Not bad at all
My doctor was firendly and listened to me. I probably saved couple of hours and never had to leave my home.
Ava E.
Best healthcare a...
My new favourite healthcare app on the go. One of the easiest and most convenient services out there.
Anonymous
Convenient
My call with the doctor took less than 15 minutes. It saved me an urgent care visit and quite a lot of money.
Matt T.
Frequently asked questions
What kind of treatments do you offer?

We offer on-demand treatment for illnesses and injuries including:

Erectile dysfunction
Premature ejaculation
Hair loss
Dandruff
STDs
Cold sores
Allergies
Excessive sweating (hyperhidrosis)
Eczema
Weight management
Pink eye
Frequent or severe headaches
And more…

Is it legal to prescribe medication online?

Yes. DrHouse has built a telemedicine platform to enable our providers to practice medicine and take care of patients remotely. Every medical professional you interact with is licensed in the U.S. to prescribe medicine and treat patients in your state.

What medications can DrHouse prescribe?

Our Clinicians have the ability to provide either a refill or initiation on most medications, outside of controlled substances. Here are some common medications that our clinicians have the ability to prescribe: Valtrex, Zoloft, Trazodone, Propranolol, Prozac, Acyclovir, Metformin, Tamsulosin, Amlodipine and Valsartan.

However, it is important to note that our clinicians will still defer to their best medical judgment during your visit, which may result in an outcome that is independent of prescribing any specific medications.

What is DrHouse's prescription refill policy?

Our clinicians are able to prescribe up to a 90-day prescription for any previously prescribed medications, that are not classified as controlled substances. They use their medical judgment to determine whether to prescribe and the duration. They will have the prescription sent to the pharmacy of your choice.

How long do I have to wait to get treatment?

Up to 15 minutes during the daytime (7 am – 9 pm) and up to 30 minutes at the nighttime (9 pm – 7 am). Our average wait time during the daytime is 2 minutes and at night time 15 minutes.

Who are your doctors?

DrHouse has a network of U.S.-based, board-certified clinicians who go through a strict training and credentialing program before being admitted to the DrHouse providers' network. Our providers are graduates of the top U.S. medical schools and have an average of 15 years of experience in medicine. Our goal is to offer the best possible healthcare service for all.

Can I see the same clinician for multiple visits?

No. For Urgent Care, members are connected with a clinician as soon as possible to deal with time-sensitive issues as quickly and efficiently as possible.